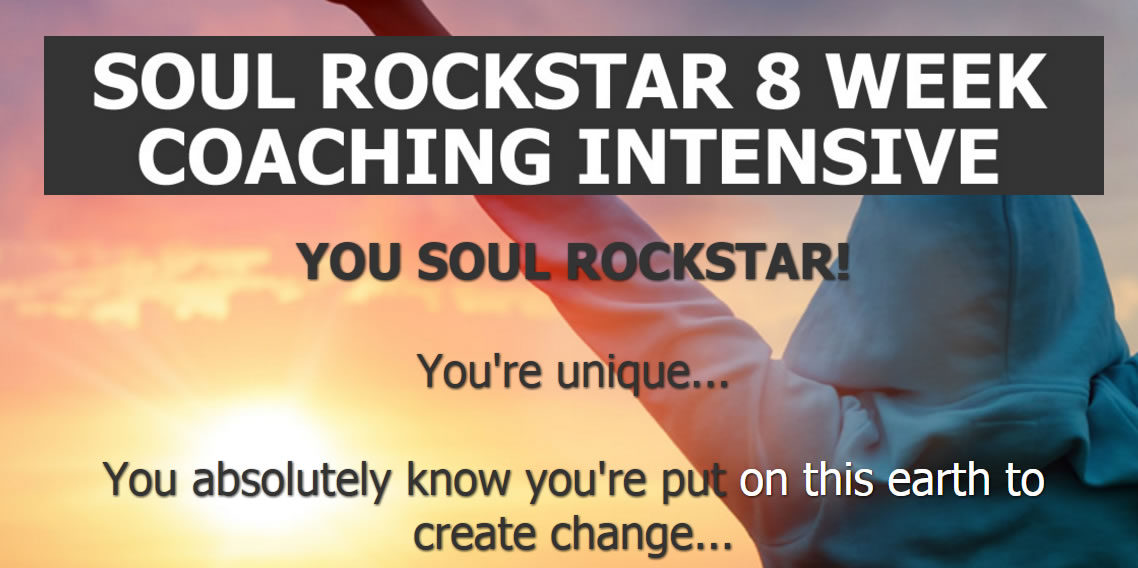 Welcome to the SOUL ROCKSTAR COACHING INTENSIVE…
🌟🌸💖💡✊🎉
This about YOU creating your LEGACY… To bring about your mission and vision…
Unleashing the SOUL Rockstar INFLUENCER AND LEADER within you!
That feeling of waking up, knowing, from deep inside your soul… This is YOU!
Yes, there are going to be times where this coaching challenges you, brings up fears… IGNITES you… DRIVES you…
Makes your heart ache for more…
Once you begin… You can't imagine your life without doing this.
That exhilaration, to accelerate your BUSINESS, LIFE… Be laser FOCUSED on your Passion, your Purpose, that "fire in your belly"…
To HOLD Yourself as POWERFUL…
TO FEEL EMPOWERED…
The most POWERFUL person in YOUR business, life, legacy and vision.
All while coming from that deep soul place of being ABSOLUTELY YOU!
You'll be coming back to this page throughout your SOUL ROCKSTAR COACHING INTENSIVE… 
To view the recorded COACHING SESSIONS, the Q and A Coaching Sessions and to download your Workbooks and other resources we cover throughout this coaching.
Welcome to the SOUL ROCKSTAR & MANDY Family…
You're home now…
LET'S ROCK THIS! 🌟🌸💖💡✊🎉
Love you!
Mandy xoxo