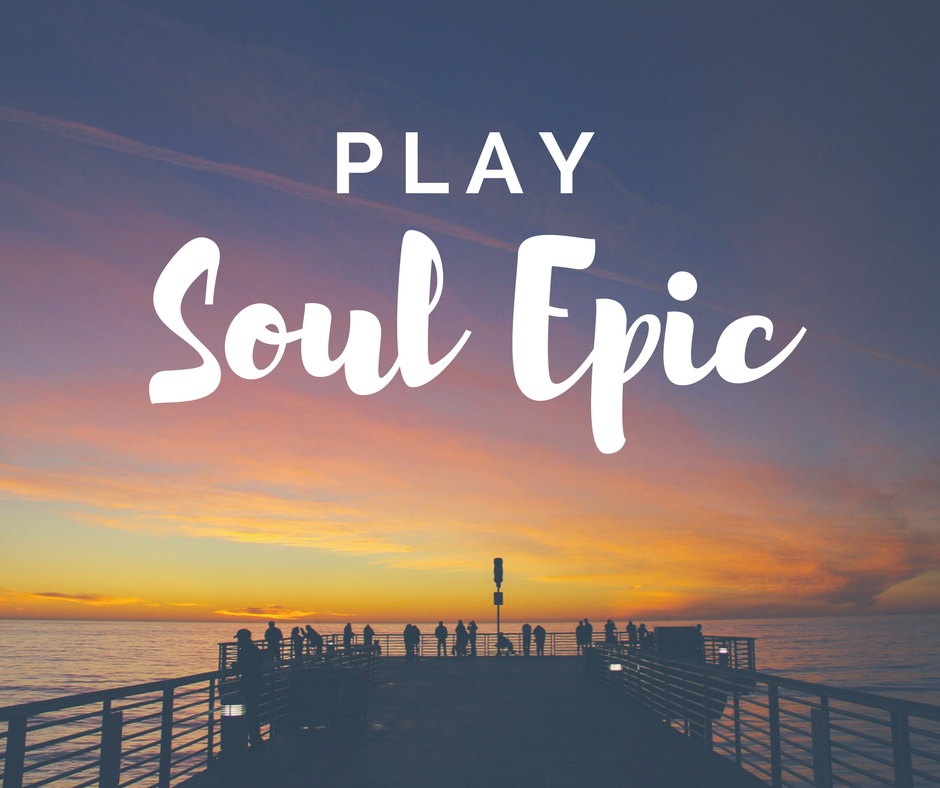 Manifesting "play soul epic" results via abundance with fun, alignment, love and ease vs "how, scarcity, sabotage and judgement "…😘❤✨🙏
I'm sitting here today… so grateful for so many things in my life. The past couple of days, as much as they've been a struggle with tears, relief, love, staying up through the night with Mayson… I have so many things to be grateful for… That I am blessed… And it got me thinking…
Why do we make life so hard?
Why… rather than feeling the appreciation, miracles, fun and easiness of life, of playing soul epic… Why do we choose to turn that option off at times, when in fact, it could bring us so much peace, joy and abundance.
I've noticed a lot over the years, in conversations with people reaching out to me… And when new clients start with me…
That "energy" of them making stuff waayyy freaking harder than it needs to be.
I know what this is like, because "little Ms Mandy" here… I'm putting my hand up here… Used to be stuck in this cycle big time. xo
These days, as soon as I catch myself reverting back to this, I get onto it asap..
…Dig deep, so I can move forward. Because there's no way in hell I want to spend weeks or months in that place, let alone hours.
This is why I'm so freaking good at helping my clients with this, because I "get it". I know how to turn it around.
So I want to pose this question to you today…
On a scale of 1 to 10… where are you sitting?
10 being "ease and flow and playing soul epic"
1 being "holy shit, my life is so freaking hard and shitty etc etc
I'll share an example with you here…
I see amazing people, super talented, I feel and see their potential and a beautiful vision for them… They see that in themselves too…
And even with my own clients and conversations with people…
I'll see this at different levels.
Some people are ready to let go… And some aren't.
Sure they want to play soul epic… but they fight it at the same time.
They'll come up with a soul aligned strategy that rocks their world, we'll make it super simple, easy and fun to follow through with… that comes from their heart and soul… They're amped… ready to go… They're shocked at how "easy" it is to bring in amazing results.
Then all of a sudden this abundance killing "energy" will wash over them…
The "how"…
The "drama" kicks-in of how they'll make this happen…
The controlling of it all…
The panic of "what if?"…
Allowing doubt and old negative self beliefs to quickly spiral
Even paranoia, mistrust of themselves or others.
THEM BLAM!…
They say they need to go "lay down'…
They don't know if they can do this…
Because they're exhausted from just thinking about the "how"
They're feeling sick…
Then they throw themselves into sabotage…
Behaviours, things that they know they should be cutting chords with, but instead inviting that negativity into their lives… Actually running towards the stuff that they know will hold them back.
They'll resist, fight every ounce of making things easy and fun for themselves.
They'll get angry and frustrated towards themselves, towards others, blame, blame, blame…
Because they believe it's easier to make someone else responsible for it all, rather than dig deep and let go. xo
When what it's actually doing is accelerating that negativity – blocking abundance in it's tracks. xo
If this is you… Deep breath…
Stop the self judgement cycle…
We've all been through it…
Exhale…
Allow yourself to love yourself… See this for what it is.
Allow yourself to release the pain and understand that you can grow from love, joy, ease and playing soul epic xo
And say y'know what… I'm over doing this to myself…
Because you can absolutely turn this around.
Bring on the ease and flow baby! You've got this!
OK… Now think about…
How it would feel to experience that resistance, acknowledge it, when it comes up… But choose to let it go.
Because you know for yourself, for those around you, that life is incredible… That you have faith in the process of abundance… and the impact of that.
How it would feel to decide to make business and life fun. To see the miracles, to understand that your days can be as shitty and hard and horrible as you'd like to make them…
Or you can play soul epic… with each day bringing an understanding of appreciation, abundance and love.
Imagine if that launch you want to do, that amazing vision you want to bring about, that cause you want to rock…
Imagine if you made a "ease and flow soul aligned inner game plan" to make it so much fun and full of love for you and your energy towards it… That abundance and calling in amazing money and cool stuff… was simply the default of that.
Sounds freaking awesome right?
So just for a moment sit with that… Actually feel the energy of that … let it flow through you… The joy of that…
And the reality of possibility and opportunities from standing in your power and "being" abundance, fun, soul alignment, love and ease.
Feels freaking beautiful doesn't it?
If you know this is you…
Then come hang out with me at Soul Rockstar Lead with Love HQ for the PLAY SOUL EPIC Retreat!
– This is where you come… with no boundaries… no rules… no
limits… No judgement… Allowing yourself to soar, over and over and over…
– This is custom… No format…
Simply bringing it home for you, beautiful, with what you need to accelerate forward and play soul epic…
– A full blown business and mindset transformation, that sends your soul elevating and creating – digging deep into what you want for your legacy, company, business – from that place of alignment.
And feeling such emotion and love for what you're doing – and for yourself… with grounded certainty, confidence, peace and high frequency energy.
So you can rock every area of your business (clients, tribe, marketing, money, branding, livestreams, videos, programs, services)…Standing in your power… Owning YOU! The higher version of you that's in sync with abundance.
If this resonates with you… You can feel it rocking your soul… the vibe of it, knowing what's possible for you…
Then reach out to me, beautiful xoox
….For all the juicy awesome details… and let's see how we can make this happen for you …
– And, Yes, absolutely, there's payment options.
Excited?! I am too… oxoxo
Massive hugs
love you 😘❤✨🔥🙏
Mandy
"Lead with Love" xooxox