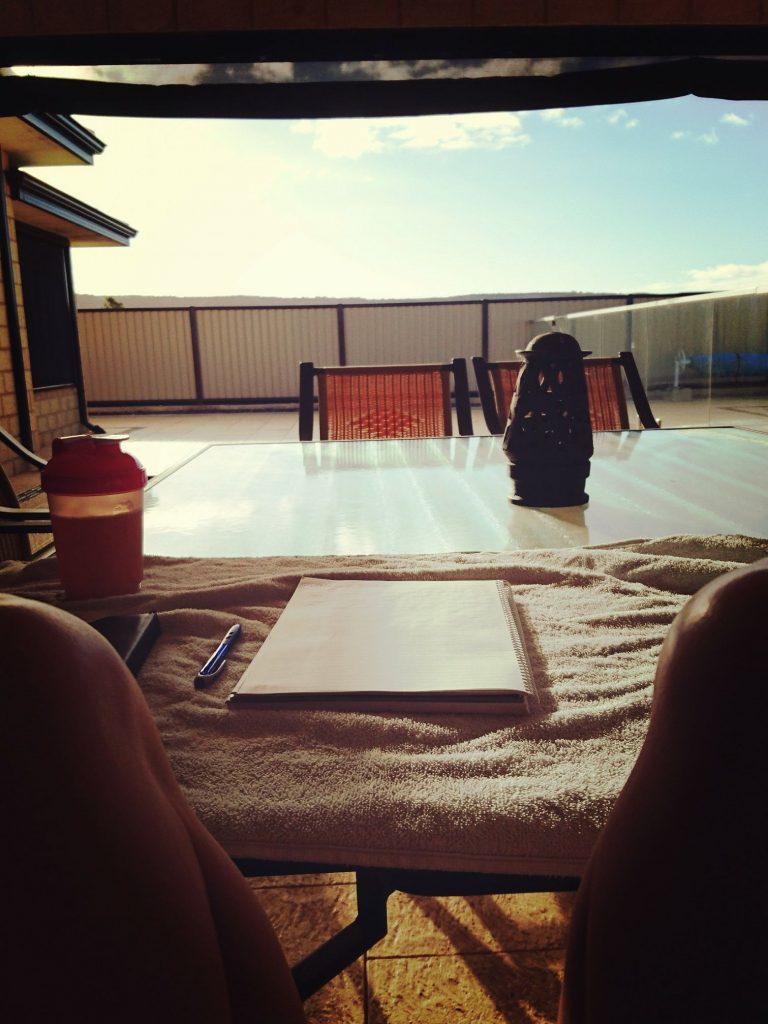 🔥🙏❤💫WHEN THE PEOPLE THAT UPLEVEL YOU, EMPOWER THE F—K OUT OF YOU… AREN'T JUST THE BIG PLAYER entrepreneurs…
But "BIG PLAYERS" in their own lives, they ROCK YOUR WORLD, BRING MAGIC in their own freaking EPIC INCREDIBLE way… 😘🔥🔮🌀🙏❤💫
I woke up this morning pulled out my journal, went outside by the pool, to prime my day, mind, body, soul…Thought how far I've come.
The HIGH-SPEED soul internal and external transformation I've experienced has been EXTRAORDINARY.
I'm writing away, allowing my thoughts to flow… then I stopped… inhaled… realised how freaking grateful I am living a life of no limits, no rules.
This opportunity… right now…
And accelerating more and more, each day, into that and my soul's purpose, beyond belief.
And as scary as that has been, on such a mind blowing level…the transition into full blown liberation I've made… I've chosen to step into it.
I'm not going to bullshit to you…There's been times when I've wondered "can I do this?"… And I still get this feeling. And that's ok.
It's been a conscious decision for me to say "Mandy, step up, beautiful… is what you're doing right now in alignment and skyrocketing your embodiment?"…
"Yes / No?"
With both of those… "How do I ramp it up further. How do I take "me" to the next level?"
It's been groundedness, faith, fire, deep love and passion for my soul's calling that's kept me going. Support from coaches… AND… from soul besties and family.
Which leads me to this…
I'M GOING TO ASK YOU THIS AGAIN IN A MOMENT…
WHO IN YOUR LIFE BREATHES LIFE INTO YOU AND YOU BREATH LIFE INTO THEM…
Unconditionally. Because you want too. No obligation.
SOME OF THE MOST EPIC:…
– Lessons, Advice, Uplevelling, Receiving
– Deep unconditional love for me "as me"
– Knowing my FIRE – they FUEL it more, my INCREDIBLE capabilities, my BAT SHIT CRAZY self
– "Get me", MY GOOFY, DRIVEN, insecure, compassionate, OBSESSION FOR MY IMPACT and mission (know me through and though)
– So much awesomeness…
…Has come from those close to me that have SUCCEEDED on such a GRAND PHENOMENAL SCALE in their own personal lives and journey's…
I stand in AWE of them… (You would too xo)
It was funny, one of them said to me recently…
"Why are you looking at me like that?"
I said…
"APPRECIATION FOR YOU… for everything that YOU ARE and everything YOU BRING".
I can feel their soul, their energy.
Let's face it… For most, it's easier to give than receive, right? I feel drawn to tell them that.
So GRATEFUL that I get to have them in my life, right now, at this time.
HOW MAGNIFICENT THEY ARE…
INSPIRING, REMARKABLE, MOVING, THEIR STRENGTH… these words don't even begin to describe them and their own triumphs.
I'm not going to name them here… they know who they are.
One day, soon, I'll share them with you, with their permission.
I'd love to bring them on for some livesteams. xo
For now… This is a heart and soul felt energetic thing.
Of love that I'm putting out to the Universe.
…And infinity x of love, miracles, abundance and blessings sent straight out to these amazing incredible peeps that I have in my life.
So freaking grateful (thankyou, Universe / God).
So I ask you again…
WHO IN YOUR LIFE BREATHES LIFE, FIRE, LOVE INTO YOU AND YOU BREATH THAT INTO THEM…
Unconditionally. Because you want too. No obligation.
Love you
Mandy xo
😘🔥🔮🌀🙏❤💫