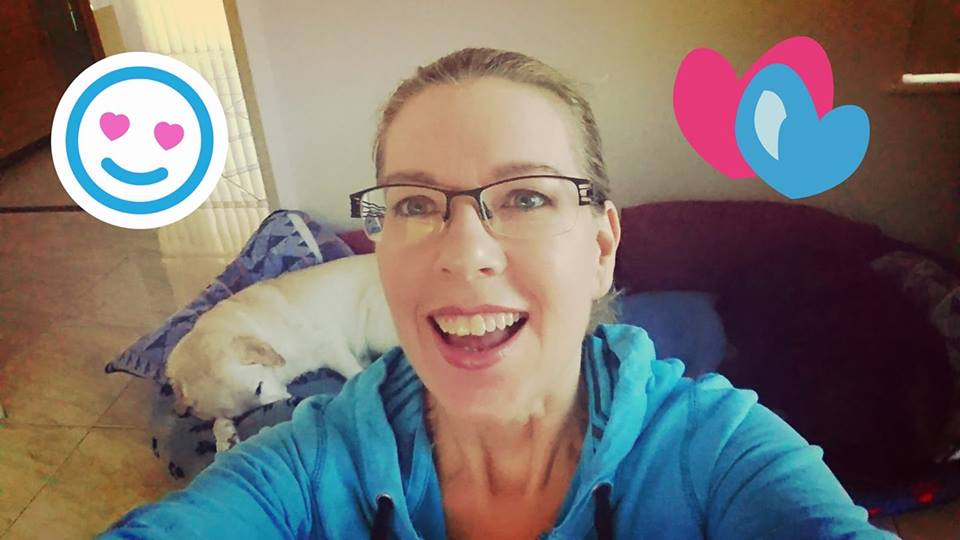 UNCONDITIONAL LOVE VS FEAR IN YOUR BUSINESS – Making POWERFUL DECISIONS that are in alignment with you xo 
😘
❤
🌸
🙏
🔥
✊
Nurturing, love, connection, vibes, transformation, igniting something powerful within someone that's been pushed down or aside (you can be hiding your light no matter what level of income or success you're at)…
I've seen so many people in pain over the past few months in their business, it breaks my heart. I've sobbed over it… It's time to share xo 
😘
❤
Feeling deeply for my clients, tribe, people that I have inquiry conversations with… Is something that I feel strongly about… unconditional love.
I get asked this all the time about how do I make decisions that are in alignment with me xo 
😘
❤
🙏
Look, we all have days where pain, hurt, fear, scarcity kicks in… where we don't make decisions that are in alignment with us.
And that pain gives us an opportunity to release it, to take action on it, to bring about something so beautiful in our lives that it'll blow your mind.
🙏
😘
❤
🌸 LET GO OF WHAT'S NOT IN ALIGNMENT WITH YOU …
No matter what your success level… it's going to come up.
Don't be afraid of that.
If you know that hanging out with people that bring you down isn't good for you…
If you know that being involved with people that don't have your best interest at heart / maybe taking advantage of you…
If you know your energy is drained and you're left feeling uninspired from soaking in toxic vibes…
If you know that something is just plain wrong "wrong"…
If you know that something feels "unethical" to you..
If you know that something goes against something you deeply believe in
… step away.
🙏
😘
❤
🌸 WHAT IF YOU'RE FEELING LIKE YOU CAN'T STEP AWAY…
Fear.
If you're coming from a place of anxiety, fear and you're feeling stuck, drowning in what's going on for you… You'll make decisions from that place.
"What if my friends don't like me if I allow my true vibe to shine through and don't hang with them as much?"
"What if I choose to un-involve myself, step away, from something that doesn't sit well with me?"
eg… you get bad vibes from from it, you know it's wrong.
"I'm doubting myself… what if it's actually something wrong with me (or someone is making you feel like there is something wrong with you to get you to stay)? Maybe I should just ignore my instincts and stay?"
"What if a person on a sales call is cornering me, scaring me a little, so I'll just invest in the program because I feel like there's no way out?"
(By the way… you don't have to sell like this – EVER – to bring in new clients! That's bullying and intimidation. It goes against what I believe in xo)
Beautiful, there's a difference between…
Knowing something is amazing for you and being scared to step up….
And something simply being plain wrong for you and you feeling that.
We've all done it…
We've all been in situations where we have had alarm bells go off and ignored it.
Some alarm bells go off louder than others, depending on where we are at with that situation.
These are inner signs… listen and figure out what's right for you. xo
🙏
😘
❤
🌸 HOW CAN YOU TELL THE DIFFERENCE?
First up, are you making the decision in panic, anxiety, like you're going to throw up, fear and scarcity mindset… and something literally feels wrong and scary about it? Yes? Then deep breathe… Pause… step away if you need too…
…And decide if this is truly you.
The fear you have for something genuinely amazing for you and stepping up… and the fear you have for something that's feels wrong… are different.
Be open and available to listening to yourself to feel the difference xo
Don't beat yourself up over it…
Remember people get caught up in this every day… from hanging with peeps that aren't in alignment with them to making millions of dollars in investment into something thinking that something is in alignment, only to find out later it's the complete opposite.
🙏
😘
❤
🌸 HOW TO FEEL THE DIFFERENCE
Sit in peace, in silence… Gather your thoughts, listen to an audio that calms your mind and heart. Listen to something inspiring that will help you feel confidence in yourself enough to make the decision that you know with your soul is so damn in alignment with you.
Be clear with yourself in that moment about what you tolerate and don't tolerate in your business.
Be honest with yourself… Journal on it.
Why are you feeling this?
What's the why, behind the "why"?
Example:
If something feels ethically wrong, and you're having nightmares about the ethics of it… If you feel like there is ill intention behind it, or that has been made obvious to you.
Compared to…
Is it a feeling of soul excitement, but you're just a bit afraid to step up? Fear of success etc.
See the difference there?
Work through it. See where you're at… Get clear on it.
Make the decision when you know you're ready.
🙏
😘
❤
🌸 MAKING THE DECISION AND FEELING AT PEACE WITH IT. THIS IS YOUR FREEDOM, BABY!
We've all been in situations where we've made a powerful decision to remove ourselves… and then wondered if maybe we should've just taken the supposed easy way out, stayed in that place of pain, to keep the peace.
Truth is, that's not coming from a place of peace to force yourself to stay there if it's hurting you.
Let me ask you this?
Would it be painful to have to tolerate that, for another week, month, year, longer?
Would it go against every fibre in your body and soul?
Would the energy of it cripple you, like it was before?
… Would you expect one of your loved ones, your children, a close friend to tolerate that?
Is that person, people, experience pulling at you with good intentions?
Is it trying to keep you in pain?
Does staying there blow your mind and soul with joy and fulfillment? Does it inspire you to live into your life's purpose?
Here's the thing…
When you make powerful decisions that set your soul free, that allow and bring forth freedom into your life, that ignite you because you've said "I'm done with it!"
Where you feel like you're so freaking soaring, with no conditions, like you've lifted a massive weight from your shoulders… Where that cloud is no longer hanging over you…
Where you've given yourself the freedom and opportunity to now accelerate forward..
Why would you want to "re-trap" yourself?
And yes of course there are many situations in business where it's difficult to make those decisions.
I'm not a therapist… xo These are just my thoughts, feelings, how I process this… We learn along the way in our journey xo
🙏
😘
❤
🌸 THE MOST AMAZING GIFT YOU CAN GIVE YOURSELF IS TO LOVE YOURSELF ENOUGH TO STAND IN YOUR POWER…
To allow your inner rockstar to soar.
To HOLD YOURSELF AS POWERFUL.
To break free from the chains that are holding you back.
To love yourself unconditionally.
To release and feel ease, peace, joy, exhilaration, gratefulness, inspiration flowing from your soul…
You deserve that, beautiful. xo
Lead with love for yourself and by example xo
Know that God / Universe has your back.. And have faith that you do too when it comes from your soul alignment.
Love you to bits..
You've got this, beautiful xo 
🙏
😘❤🌸
Massive hugs xo
Mandy xoxoxo
PS… If you want to dig deep into this discussion… Get some awesome inspiration.. Or share your own personal experience, ask questions… No judgment, just came as you are xo… Then head on into the Soul Rockstar Business, Mindset and Body Group xo
https://www.facebook.com/groups/1151952314895692/