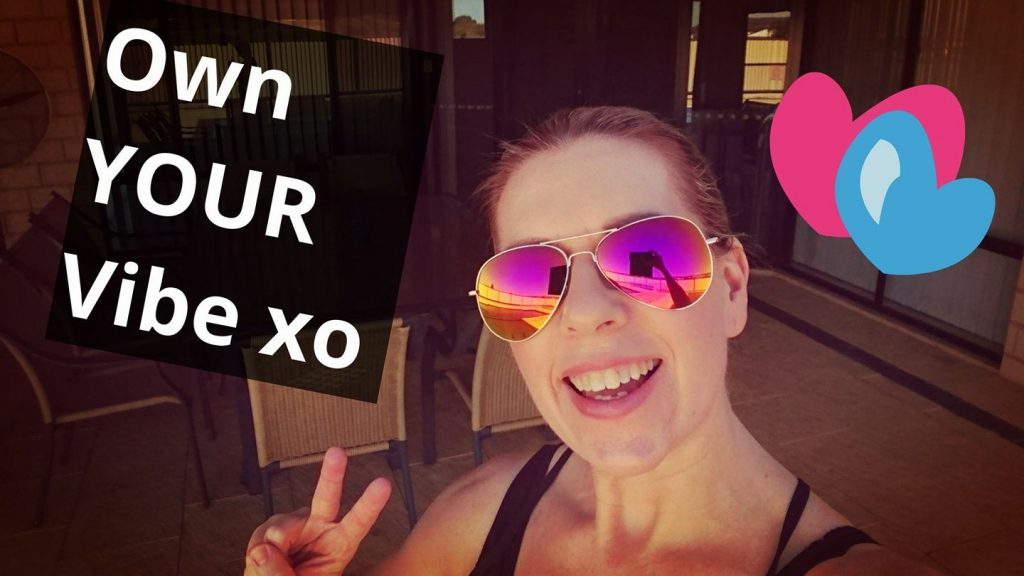 Ok so this is POWERFUL… and the power is flowing through to me today, big time… The soul up-levelling that's been taking place for me… I don't even know how to describe it.
I love my vibe…I'm here to own it. The soul rockstar lead with love disrupter and compassionate change-maker…
I'm here to stir something inside you that wakes up the very spark that you know you've been calling in to help you live the story of your life, the way you've always wanted too. And to do it leading with love.
What I bring to the table is transformation… stand out big transformation to my clients and tribe.
As I play bigger, bolder, allow my courageous side to kick in consistently… I want the same for them. So they can own their awesomeness.
I've been up-levelling… I've been accelerating forward, and bringing those with me who want to come… who want to rise with me…
Who have "open" hearts and souls… That believe that Internal transformation is non-negotiable to them.
Releasing control, judgement and the need to be right… This is no longer important to them.
My lead with love legacy… my vision is to see them soar so much, they'll shock the hell out of themselves. Xo
Knowing that they can call in abundance while giving back. xo
Helping you, my tribe, my clients stand in your power, without a doubt… holding yourself as powerful.
Helping my clients and tribe rescue themselves… is what I live for.
As I'm calling in so much freaking awesomeness into my life… Surrounding myself with who I'm in alignment with and what's in alignment with me…
(Including my sunset sunnies… Y'know how much I love love love sunsets… So I got sunnies that have a built in sunset. Xo ) 
😜
❤
🌸
😘
I've experienced a small handful people getting cranky pants, judging me, talking about me…
I've experienced people wanting to pull me back… They want me back to where they were comfy with me being. Or where they presumed I was, because that's where they are.
Seeing me accelerate forward, playing bigger, wondering what I'm doing now…
It's bringing up their fears…
Their own stuff that has been holding them back for years… they can't let go of it… They're stuck…
I can't tell you how much I'd love them to be on this ride with me… But that's their choice.
Honestly…
Years ago… When stuff like this went down… I would've thought "maybe it's not good if I step up… Maybe I should stay here with them, because I'm afraid of what they might say if I move forward…." blah blah blah…
Here's the amazing thing of letting go of control, beautiful…
And if you know me, you would've noticed the change in me, along my journey, when I chose to let go of people's opinions of my vibe and legacy.
Once you stand in the power of "Their stuff is no longer mine."
Let me repeat that… "their stuff is no longer mine".
When you believe it…
Walking away from their stuff… Is no longer scary…
It's a release… And it feels amazing.
1. Because it offers you freedom to move on
2. Because you can't blame them for your "stuff" anymore… It's gone!
YOUR DREAMS ARE YOUR DREAMS…
Other people's dreams or fears are their dreams or fears…
It's funny, as I'm up-levelling myself and my clients… I'm seeing my clients going through people trying to do the same to them… intrude on their dreams.
Everyone wants in on the up-levelling… but not everyone wants to step up and take action on it and make it happen themselves.
Not everyone wants to allow themselves to go there… Instead preferring to take short cuts…
I can tell you now, taking short cuts and trying to find ways around things, so you don't have to step into what you need to do to transform internally… Only makes it waaaaaaaaaaaaaaaaayyyyyyyyyy harder.
Let it go, beautiful. LET – IT – GO!
Allow yourself to go to a place, to live, breath in a place of abundance…
Surround yourself with people that want to see you soar… And that you genuinely want to help them soar.
My soul rockstar lead with love disruption… comes from love.
It comes from a place of challenging you… to ignite your soul's purpose like you've never done before.
It comes from a place of wanting you to have everything you want and more.
It comes from a place of me seeing into your soul and heart… And helping you see what I see in you, that I know you're pushing aside.
Standing in your truth is such a gift to give to yourself.
It's time, beautiful, to look in the mirror and tell yourself "how brilliant you are"…
It's time to tell yourself "that this isn't my reality or alignment with who I know I am, or the higher version of me, it's time for change"…
Once you truly wake up to this…
You'll make world-shattering change in your life.
Because you believe in your purpose… And are ready to step into it and make it yours.
Beautiful, I'm owning my vibe… How are you owning yours?
Love you
Mandy xo
"Lead With Love" 
😘
❤
🙏
✨
🌸
💞
🔥