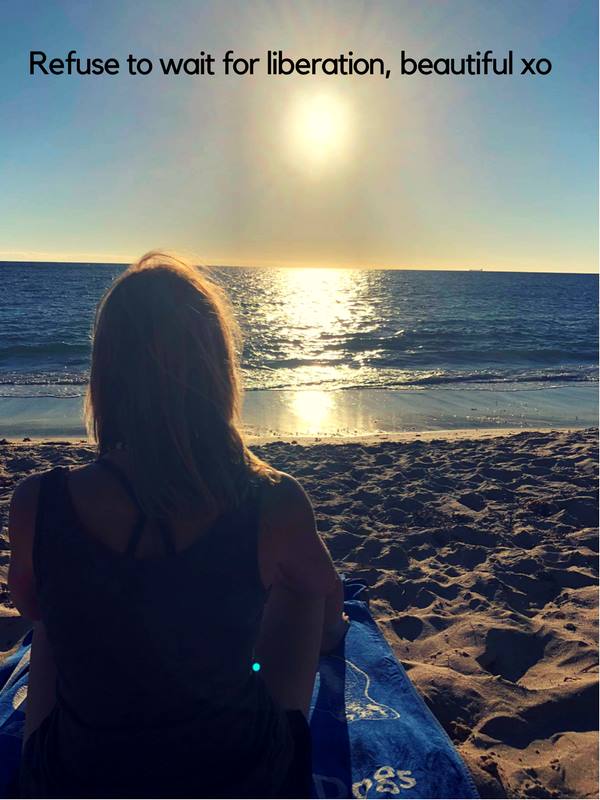 Give yourself permission to fully step up, in every way.
This is some of the many "thoughts, feelings etc" I journaled about, created mantra's for, threw myself into… when I started on this liberation journey, and still tap into…
– I refuse to wait for someone, somewhere, something.. to make my life better. I hold myself as POWERFUL, always.
– I'm absolutely freaking OK with being totally obsessed with my soul's purpose, impact and living a life of emanating love and liberation.
– The Universe / God wants to see me / my soul EPICALLY ascend… with unlimited abundance, self love, in all areas of my life.
– I'm at one with the Universe / God at all times. And tap into that energy all day, all night, breath it, embody it… feel it, baby!
– I'm so freaking safe…there is no ground to hit… I settle for nothing less than that beautiful knowing, high level energy connection and safeness. If I slip, I slip forwards…
– Intentional, alignment, impact, soul, unconditional love, growing rapidly… I don't negotiate on what my soul is calling me to do… I breathe it. Love on it. Take massive cool scary action on it.
————————
Of course there's more, sooooooooooo much more that I could include in this post…
But now it's your turn…Refuse to wait…
Be present for a moment…
How intentional are you with setting yourself free, with stepping into liberation?
Love you xoxo
Mandy xo 🌴🔥😘🌀🔮💫❤🙏