1 to 1 Coaching




With Mandy
...When you KNOW that
FULL BLOWN Mindset LIBERATION,

Operating at that level by default,
Giving YOURSELF permission to go "ALL OUT" in ALL areas of your life,

IS NON-NEGOTIABLE

!
Application Steps:

- Reach out to Mandy at info@mandygibbons.com, in the subject line place "Coaching with Mandy"...
Keep an eye on your email inbox, beautiful, for Mandy's pre-coaching questionnaire and scheduling a time to speak with Mandy personally.
​
Pre-requisites:
If you haven't worked with Mandy before, are new to Mandy's coaching...
Then please see Mandy's 1:1 Power Transition Session


What can I say? $30,000 MONTH thanks to your wise coaching!Every time I speak with you I gain more CONFIDENCE, MASSIVE BREAKTHROUGHS and COURAGE in my own ability to achieve RESULTS that I wouldn't ever dream of getting.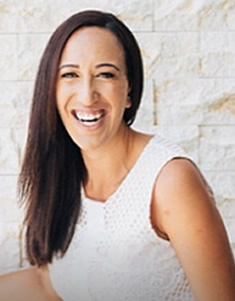 Candice Tahuri
Sales Success Coach and Facebook Ads Specialist
What to Expect:

I'm incredible at what I do... And I'm going to brutally honest here with you...
​As much as it would be awesome for me to be able to step into your mind, life, your body... and do all the work for you... I can't physically do that ... :-) xo
Here's what I will do, beautiful...
That's work with you closely to empower you to liberate yourself, to rock your self belief, break through blocks, to ignite, fuel that beautiful obsession you have with your purpose, to let go of resistance...

And empower you to the best of my knowledge (sharing what I do too) to raise the bar in areas of your life, mindset and body.

I've designed this specifically where you'll receive regular homework... This is about taking big action, beautiful. Nothing less... You'll be expected to complete that.
I don't guarantee results or promise an increase in income.

It's up to you to do the aligned work that's required.
To take action...
To let go of resistance...
To allow yourself to step up into the higher version of you, beautiful.
The testimonials you see on this page are from clients who got results and took massive soul aligned action.
These results may not be typical for all clients.
Mandy Gibbons: Mind and Transition Transformation Coach for Soul Driven Resourceful Entrepreneurs, CEO's, Visionary Leaders and Changemakers… Mandy's renowned for her unique "Lead with Love", down-to-earth, compassionate, (funny as hell humour) raising the bar powerful coaching ... Creating advanced transformations, for clients wresting with transitioning into their next level purpose, lives and bodies… Going BEYOND MINDSET, coaching women and men to take back their power, accelerate their impact on the world, falling in love with jumping into the unknown and taking BRAVE, COURAGEOUS, CONFIDENT BIG action with their transitions in personal growth, legacy, vision, lives, bodies,giving back... Creating epic life resumes.
I want you to know that anything is possible. No matter what hurdles in life you face.I'm feeling proud and love to share. xo

A big massive LOVING SHOUT-OUT to this amazing inspiration of a woman Mandy Gibbons. Not only are you a wonderful friend. You are my wise mindset, life and body transition transformation coach...Who is totally there for me and has my back.

I am SUPER GRATEFUL to have you in my life and I couldn't recommended you more to the people I know, any higher than I am.

The amazing transformation coaching you provide. Mindset, Life, Soul, Body and Purpose has helped me ACHIEVE MY WILDEST DREAMS and goals FAR BEYOND my expectations.

Now..... because of your love, wisdom and dedication in our journey together. I'm SMASHING my PERSONAL GOALS, my BODY GOALS... and my INCOME GOALS...It's terrifyingly AWESOME how fast this is happening...

MONEY AND OPPORTUNITIES are falling in my lap, thanks to you helping me become the most POWERFUL manifester ever.

Creating a successful abundance filled life, business, body and legacy for myself, for my family... Means the world to me.

Thank you from the bottom of my heart, Mandy...

If anyone is seriously thinking about transforming their Life, Body and Mindset. I can put you onto the best chick ever... "Mandy"!

Big hugs, KIR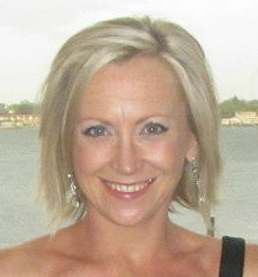 Kir Rasmussen
CEO of "KIR" International Dance Choreographer & Women's Empowerment Change Maker
---
There are people who can help you grow and become successful with your business and Mandy is definitely one of those people, and the thing that really makes her stand out is her heart.

She is one of those rare people who genuinely cares about others and their success. I have always felt her concern, care, passion and support when she gave advice and that genuine concern is the thing that makes all the difference.

She is great at evaluating what you are doing and pointing out not only what steps you should take next, but also seeing the places where you are creating unnecessary roadblocks and actually holding yourself back from being successful.

She provides solid actionable steps to help you achieve your goals and empowers you as an individual to become more secure in yourself and your capabilities. This ultimately makes you better at everything you do, both in business and in life.

Mandy has helped me become more confident in my abilities and enabled me to branch out and do more with my business than I originally believed was possible.

I used to feel restricted, as though I had to follow a set path, but now there is a world of possibilities and the challenge is deciding which ones I want to follow at this point in time. Where I used to see constraints, now I see potential opportunities and a lot of that has to do with Mandy's special blend of knowledge, wisdom, compassion, and true concern for others.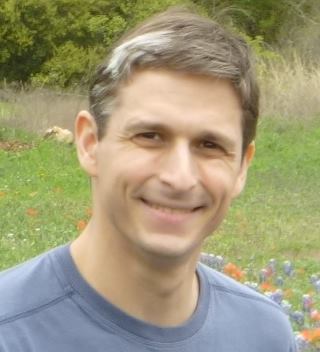 Ross Harrison CSCS, NSCA-CPT
CEO and Owner Precision Health and Fitness