https://www.facebook.com/mandy.vft/videos/2197469366945208/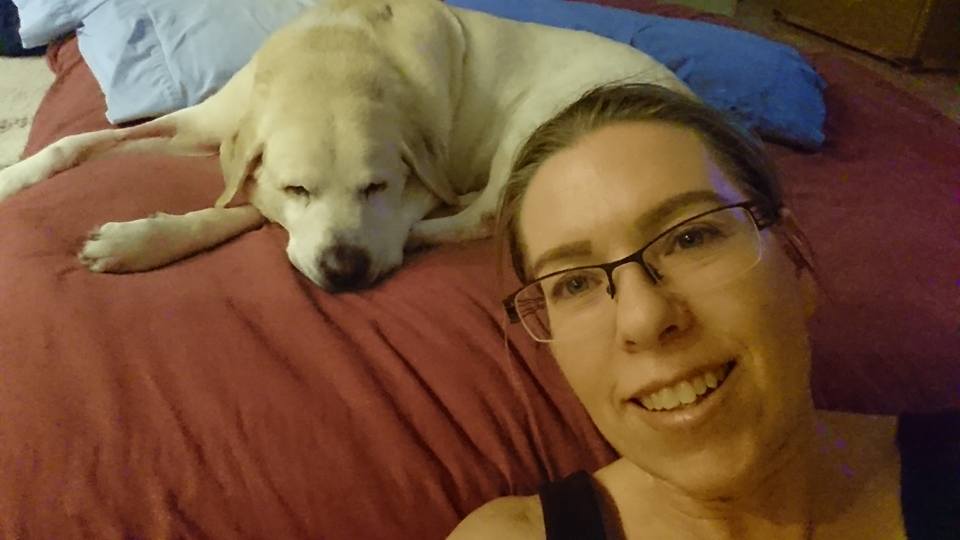 Hi Beautiful's… thankyou soooooooooooo much for the outpouring of love, prayers, blessings, hugs, cuddles and light. It's overwhelmingly beautiful… 
 Mayson is soooo feeling the love right now. 
Sit tight, open up your heart and souls because I'm sending a whole heap of love and light straight back at you…
 A gift from myself, my hubby, Louie and Mayson… to you.
As you can see we've created a Mayson slumber party in our lounge room so we can all sleep out there and give him non-stop cuddles and love. He usually sleeps on the bed with us anyway… But he's not well enough, so we've bought it to him instead, so it's nice and easy to get cuddles while he's resting this next couple of days. 
This is a quick video… The shaved part of Mayson's leg was from his procedure and tests on Thursday. He's comfy and happy, on strong pain relief, so we can spend special time with him… knowing he is loved to the moon and back, over and over, before he leaves us.
Thanks again you beautifuls souls… I'd do a video myself, but I honestly would sob all the way through it… I'm so heart broken right now. 
But so grateful we got to be Mayson's Mummy and Daddy.
Our miracle boy will be crossing the rainbow bridge around 2.30 to 3pm on Monday afternoon. 
In memory of Mayson please feel free to spread the message of adoption for animals, it's such an amazing gift to give and receive. And such an incredible gift of unconditional love.
Our fave rescue organisations are Best Friends Animal Rescue Inc and Labrador Rescue… If you'd love to share their amazing dedicated tireless work for fur babies like Mayson.
You are in our hearts and souls forever, Mayson. We love you sooooooooooo much, beautiful boy… So many words to say… words aren't enough to express our love for you. xo
Thankyou, Maysey Moo, for being the miracle you are. So proud of you. xo

Mummy, Daddy, Louie xoxo