CELEBRATING! 
😘
❤
🙏
🌸
✨
🎉
🎉
❤ Feeling so incredibly grateful… I'm super honoured to be selected for Client Spotlight in the September issue of Regan Hillyer's Change Magazine…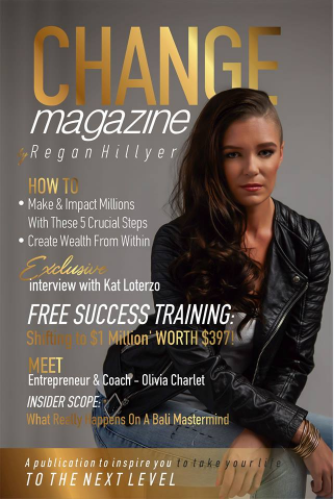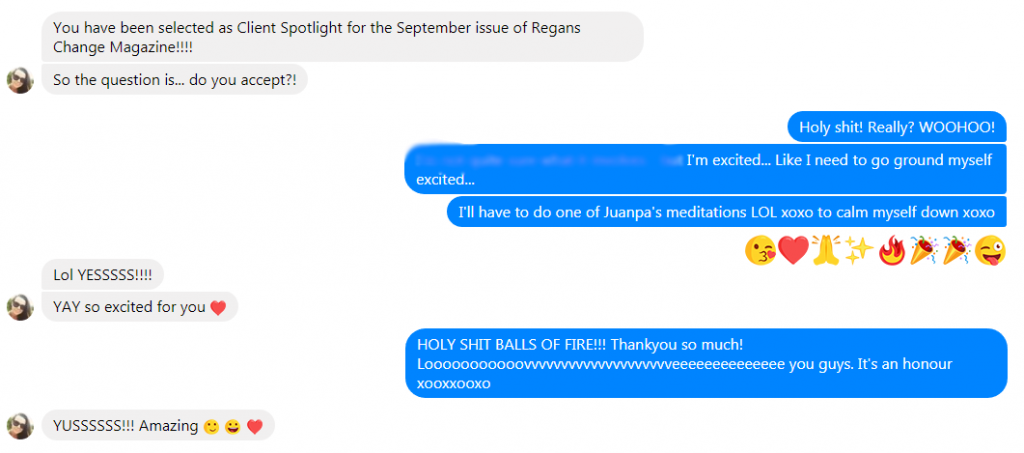 I wish you could all come "live" in my vibe at the moment. The uplevelling that's been going on for me personally and within my business… I can't begin to describe… It's mind blowing.
When you uplevel, you accelerate and uplevel your clients and those around you, with you.
Love you Reg's so much, the way you elevate, inspire me, raise my frequency, encourage me to follow my soul's calling… And it happens fast! …
You're an incredible coach, I'm so grateful… words can't express that enough. 
😘
❤
🙏
🔥
✊
✨
💞
🌸
Massive hugs
Mandy xoxox