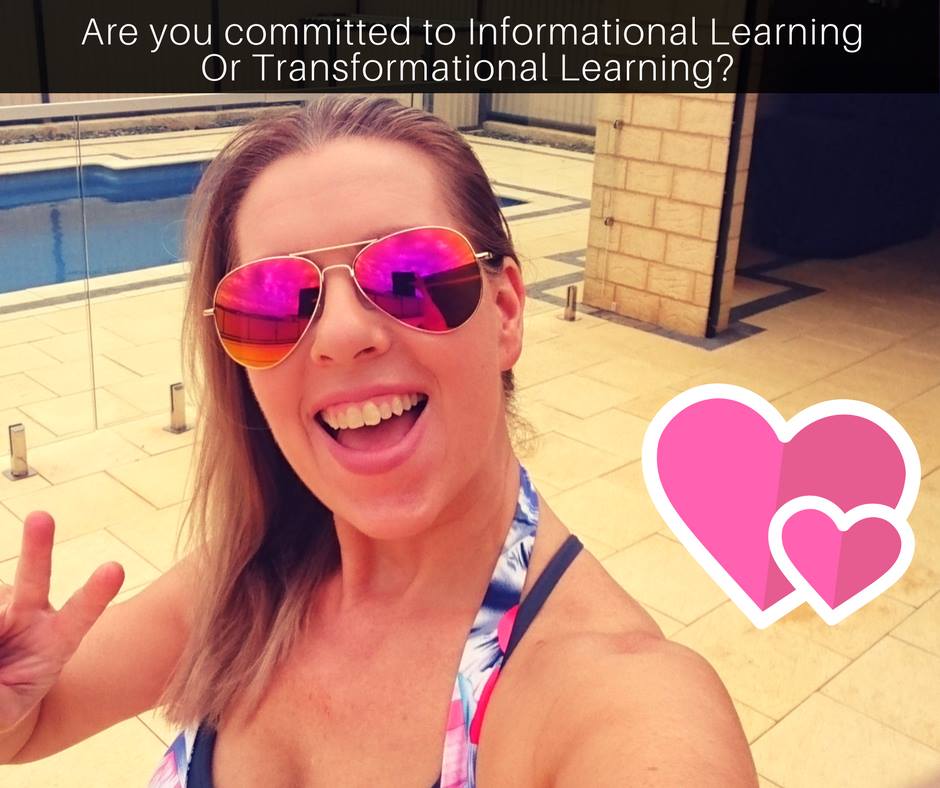 After speaking about deep inner epic transformation (mindset and beyond mindset)…
Listening to people being in information overload and pain. Flat out, burn out, consuming so much information on "how to", "strategy", "shiny shit"… Self belief wavering.
Slow progress being made…
Creating their own information prison.
Feeling like they're transforming by looking for the answers via the external… hoping that everything will happen for them when they "know enough".
Here's the thing…
I love learning…
I love digging deeper…
And I love doing courses and "consuming"… what's SOUL ALIGNED with me…
That aligns with me deeply and my purpose on this earth.
But how many people are actually doing stuff that's soul aligned?
How many people are scared of their soul's calling?
How many people are running around gathering information, consuming it from a place of scarcity, fear?
And even using "lack of informational learning" as a reason to not go after or achieve their dreams.
Get quiet with yourself…
Get clarity from there.
Connect with your soul.
Take action from that place of "knowing", that rocks your soul, that sends your heart soaring…
Rather than running around doing shit that deep down you know you probably won't follow through on.
That kinda makes you feel sick to your stomach because it's sooooooooooooooooo not aligned to you.
Instead… why not allow yourself to accelerate forward…
Release pushing yourself to the point where your soul is left on the back burner.
If I sat down with you right now and had a conversation, heart to heart, 1;1 with you about where you're at… and what things you're consuming that are actually screwing with you…
How long would that list be, beautiful?
If you let go of that list…
And choose to do what feels incredible to you, that ignites your soul, that quantum leaps what you are on this earth for…
If you chose to consume that… whatever that may be…
How would that transform you?
Of course, we both know the answer to that. xo
If you're ready to "let go"…
To operate from that version of you that has "let go"…
That leans into "allowing"…
And "being" that powerful super human, "light being" soul rockstar you are…
Throwing off the blinders and feeling incredibly safe in that space…
Beautiful, then reach out to me.
If you're ready to not even recognise yourself, your impact, how far you're come 12 months from now… If you're ready to quantum leap.. xo
Then you manifested this post, this frequency… Its time.
Love you
Mandy
"Lead with Love" xoxo