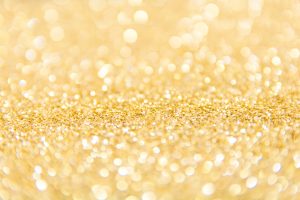 Hope this helps you today Soul Rockstars…
😘
💖 I can feel your struggle around money and abundance. So allow this to turn things around for you…
Allow yourself to fall in love with the energy around calls, the magic of that and let go of the fear of people not signing up with you.
I'll explain below what I personally do…
🌸🌟
✊💝
Just because someone is fearful of stepping up, doesn't mean they're saying "no" forever. Don't treat it like a door slamming in your face.
Those of you who know me, work with me, are my clients or have reached out to me for help… Understand I'm all about energy.
I speak with people all the time about this, when they ask me what to do when being fearful of not bringing in money or clients.
In my own experience over the years… The more I've allowed stress to surround money, the more negative vibes I put towards it, it simply makes it worse.
And I've seen the same thing happen over and over to colleagues, to clients when they've come to me with money mindset issues, people that I communicate with on a regular basis.
Don't stress about "closing the deal no matter what". Money is energy. Allow it to flow, don't throw negativity at it by forcing people to sign up with you if they don't want too, or if they're not a good fit for you… Because it'll mess with the chemistry, vibe of your relationship.
Don't make people feel like crap if they don't want to sign up with you.
I go into every call treating it like a coaching session.
I originally did that, because I've been on strategy calls that made me feel like I'd be beaten around the head with a bit of 4 by 2.
So I go into the call being open to miracles and bringing a breakthrough for that person. So they walk away, either way… Feeling like they're inspired, and ready to rock their world with way more clarity.
When they feel like that… Miracles happen for them. And that energy flows onto the people they meet and connect with.
If someone isn't a good fit, doesn't sign up with me, I'm totally ok with that. The amount of times people have left conversations and calls with me soaring, excited and have referred other people onto me…
I've had clients sign up with me that I wasn't expecting to sign up with me. The energy was there and it felt right for them and me.
It all comes around, that awesome energy, straight back to you.
I know it can be difficult when you're in that panic state about money, not to let it overtake your thoughts, your daily life, how you feel…
Allow yourself to calm yourself down… do the work you need to do, get your mindset, your intentions, your big vision back on track, and then take action, the steps you need to take based on that. Have faith in yourself that you can do this.
It will blow your mind, if you follow through on this, how things will start to fall into place.
Look… You know I'm genuine when I say, if you're struggling with this, all you need to do is PM me… I'll be happy to run you through a couple of complimentary really cool money mindset exercises… That will help you turn this around, and you can apply it as you need it.
Why? Because I love you… I love the energy around what I do.
Love you, massive hugs
😘
💖
💞
🌸
🌟
✊
💝
Mandy xo