Join me in the FREE 7 Day Mindset Momentum Masterclass...
POWERFUL Mindset Strategies to ACCELERATE Your Breakthroughs and create EPIC Mindset Shifts...

Here's what's included in the FREE 7 Day Mindset Momentum Masterclass:
Abundance and Money BREAKTHROUGHS

- Insights, Your "Why", Stepping into the Higher Version of You

Powerhouse "Money" Abundance Visualisation

... Immediately Connect and Uplevel Your Relationship With Money

Empower Your Abundance Voice

And Ramp Up Your

Abundance Alignment

Blocks, Triggers

and how you can

energetically offer yourself FREEDOM

, and permission to SHIFT into awesome

NEW SELF BELIEFS.

Pushing and Controlling creates Scarcity… How to Release Control,

Surrender and Uplevel Receiving Abundance
​How You Can

Go From Shutting Off Abundance

To

POWERFULLY Opening The Flood Gates

of AWESOMENESS with your MIND!
Rocking Your

SELF WORTH

AND

UNCONDITIONAL SELF LOVE

To

Accelerate Abundance
Mandy Gibbons: Australia's "Hell YES" Mindset Liberator!
Mind and Transformation Coach for Soul Driven Resourceful Entrepreneurs, Companies, CEO's, Visionary Leaders and Changemakers wanting to fully step, and transition, into LIBERATION, baby!…Renowned for my "Lead with Love", down-to-earth, compassionate ability to create unstoppable success mindsets, and powerful self belief, within my clients who are wresting with decisions with their purpose, business, bodies and lives… Going BEYOND MINDSET (cutting out the fluff)…Coaching clients to dig deep, to accelerate their impact on the world and quantum leaping with their growth, legacy, vision, lives and giving back.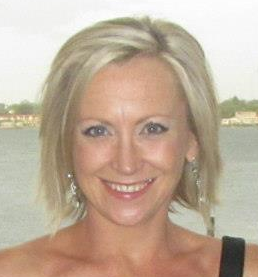 Kirsten Rasmussen, CEO of "KIR" International Dance Choreographer & Women's Empowerment Change Maker
"I want you to know that anything is possible. No matter what hurdles in life you face.I'm feeling proud and love to share. xo

A big massive LOVING SHOUT-OUT to this amazing inspiration of a woman Mandy Gibbons. Not only are you a wonderful friend. You are my wise business and body coach...Who is totally there for me and has my back.

I am SUPER GRATEFUL to have you in my life and I couldn't recommended you more to the people I know, any higher than I am.

The amazing transformation coaching you provide. Business, Mindset, Soul, Body has helped me ACHIEVE MY WILDEST DREAMS and goals FAR BEYOND my expectations.

Now..... because of your love, wisdom and dedication in our journey together. I'm SMASHING my PERSONAL GOALS, my INCOME GOALS...It's terrifyingly AWESOME how fast this is happening...

MONEY AND OPPORTUNITIES are falling in my lap, thanks to you helping me become the most POWERFUL manifester ever.

Creating a successful abundance filled business and legacy for myself, for my family... Means the world to me.

Thank you from the bottom of my heart, Mandy...

If anyone is seriously thinking about transforming their Business, Mindset and Life.

I can put you onto the best chick ever... "Mandy"!

Big hugs, KIR
Results are individual and will vary. Like anything you really want in life, you need to take action to get results.