What Mandy can bring to YOU:

I always go into the first meeting with a potential client, and every coaching session with clients, with an open mind. Truth is, you never know what might come up, or what to expect. What might seem so obvious for the owner of a company as to why things are "out of whack", isn't usually what the underlying problem is.

This is a good thing... Because it opens up doors and opportunities to transform situations quickly.

Below are just a few examples of mindset transformation that I bring to company's.
Example 1: A sales team
Some team members are closing sales like the end of world is nigh... Others simply aren't. They've got the skills, the personality, have hearts of gold, deeply care about their work... But are perceived as being members of their sales team that aren't pulling their weight. They can feel that pressure.
I get to the bottom of what's really going on for them, their fears, blocks, giving them the opportunity to liberate their mind from what's holding them back. Accelerating their self belief, their own value for themselves and their ability to feel like they can excel above and beyond what they thought was possible.
Most people simply underestimate their true capabilities.
I love fast tracking them to full blown liberation…
Helping align them with their full potential.


Example 2: Owner is overwhelmed
This is common for business and company owners. You're feeling burnt out, have too many fingers in too many pies trying to keep on top of everything. You've lost your creativity, your obsession, your purpose... like you've lost control and there's a strangle hold on you.
Being able to rejuvenate your mind, become grounded, gain incredible clarity, at one with your passion, what rocks your socks off, motivated, inspired to accelerate your company and it's growth... Feeling safe within yourself doing that... It's an incredible gift to give to yourself. Taking care of yourself is vital when you're leading others.
If you want to dominate the market place, and growing your business or company is non-negotiable...
You're willing to go where others won't to fulfill your soul's purpose and you want to operate as the higher version of you... And You know, you're the change you want to see in the world... Then this is definitely for you.


Example 3: Clients not getting results
When clients are investing heavily financially in company's and businesses services to turn around their business... Whatever that service or program is... there's more skin in the game, so to speak... So the emotional and mental investment can weigh heavily on them. If they're required to step up in specific ways to help the process, they can experience melt downs. Which is natural for people to do.
This is where I come in, I coach the client who's invested in the service to help them accelerate their results. Help them figure out what's really "going on" for them. So that they can also see their own potential in this collaboration and can step up feeling like "they've got this!"... and that the company values them as a client.
Helping your company be in the business of re-orders, recurring clients, life long clients and connections...
Bringing outstanding quality and service.


4. Example: Group Coaching / Speaking with Teams and Staff to fuel their fire and ignite their passion and capabilities
Teams and Staff can feel like things are going a little stale - even for the most driven. So we gather your team together, I rock their world, transform their mindset, help them become amazing forces to be reckoned with, bringing high level energy to them.
...What I love about doing this, it shows that the company appreciates them and wants them to succeed and thrive.
If you're digging the examples so far...
The fastest way to learn more about the epic mindset transformation I can bring to your company... Is to chat with me personally using the form below.
What's the next step?...:

- Reach out to Mandy via the form below.
- I meet with you via Zoom, Skype, or via phone.
- We chat about what you specifically want to transform within your company and the challenges that you're currently experiencing. Then I'll explain how I can help you.
- What's next? If we'd like to move forward together, you're ready for some epic advanced mindset transformation, we discuss package options.
- After payment, we set the ball rolling and schedule in dates and times ASAP.
What can I say? $30,000 MONTH thanks to your wise coaching! Every time I speak with you I gain more CONFIDENCE, MASSIVE BREAKTHROUGHS and COURAGE in my own ability to achieve RESULTS that I wouldn't ever dream of getting.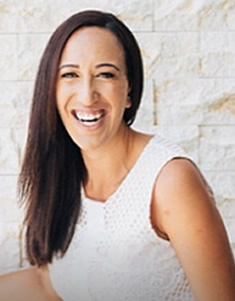 Candice Tahuri
Sales Success Coach and Facebook Ads Specialist
Mind and Transition Transformation Coach for Soul Driven Resourceful Entrepreneurs, CEO's, Visionary Leaders and Changemakers… Mandy's renowned for her unique "Lead with Love", down-to-earth, compassionate, (funny as hell humour) raising the bar powerful coaching ... Creating advanced transformations, for clients wresting with transitioning into their next level purpose, lives and bodies… Going BEYOND MINDSET, coaching women and men to take back their power, accelerate their impact on the world, falling in love with jumping into the unknown and taking BRAVE, COURAGEOUS, CONFIDENT BIG action with their transitions in personal growth, legacy, vision, lives, bodies,giving back... Creating epic life resumes.
I want you to know that anything is possible. No matter what hurdles in life you face.I'm feeling proud and love to share. xo

A big massive LOVING SHOUT-OUT to this amazing inspiration of a woman Mandy Gibbons. Not only are you a wonderful friend. You are my wise mindset, life and body transition transformation coach...Who is totally there for me and has my back.

I am SUPER GRATEFUL to have you in my life and I couldn't recommended you more to the people I know, any higher than I am.

The amazing transformation coaching you provide. Mindset, Life, Soul, Body and Purpose has helped me ACHIEVE MY WILDEST DREAMS and goals FAR BEYOND my expectations.

Now..... because of your love, wisdom and dedication in our journey together. I'm SMASHING my PERSONAL GOALS, my BODY GOALS... and my INCOME GOALS...It's terrifyingly AWESOME how fast this is happening...

MONEY AND OPPORTUNITIES are falling in my lap, thanks to you helping me become the most POWERFUL manifester ever.

Creating a successful abundance filled life, business, body and legacy for myself, for my family... Means the world to me.

Thank you from the bottom of my heart, Mandy...

If anyone is seriously thinking about transforming their Life, Body and Mindset. I can put you onto the best chick ever... "Mandy"!

Big hugs, KIR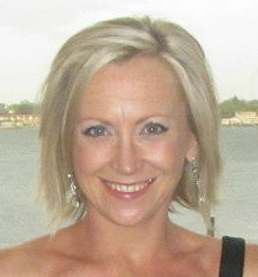 Kir Rasmussen
CEO of "KIR" International Dance Choreographer & Women's Empowerment Change Maker
---
There are people who can help you grow and become successful with your business and Mandy is definitely one of those people, and the thing that really makes her stand out is her heart.

She is one of those rare people who genuinely cares about others and their success. I have always felt her concern, care, passion and support when she gave advice and that genuine concern is the thing that makes all the difference.

She is great at evaluating what you are doing and pointing out not only what steps you should take next, but also seeing the places where you are creating unnecessary roadblocks and actually holding yourself back from being successful.

She provides solid actionable steps to help you achieve your goals and empowers you as an individual to become more secure in yourself and your capabilities. This ultimately makes you better at everything you do, both in business and in life.

Mandy has helped me become more confident in my abilities and enabled me to branch out and do more with my business than I originally believed was possible.

I used to feel restricted, as though I had to follow a set path, but now there is a world of possibilities and the challenge is deciding which ones I want to follow at this point in time. Where I used to see constraints, now I see potential opportunities and a lot of that has to do with Mandy's special blend of knowledge, wisdom, compassion, and true concern for others.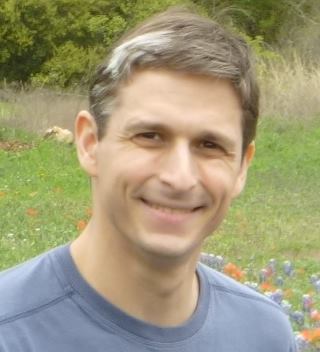 Ross Harrison CSCS, NSCA-CPT
CEO and Owner Precision Health and Fitness