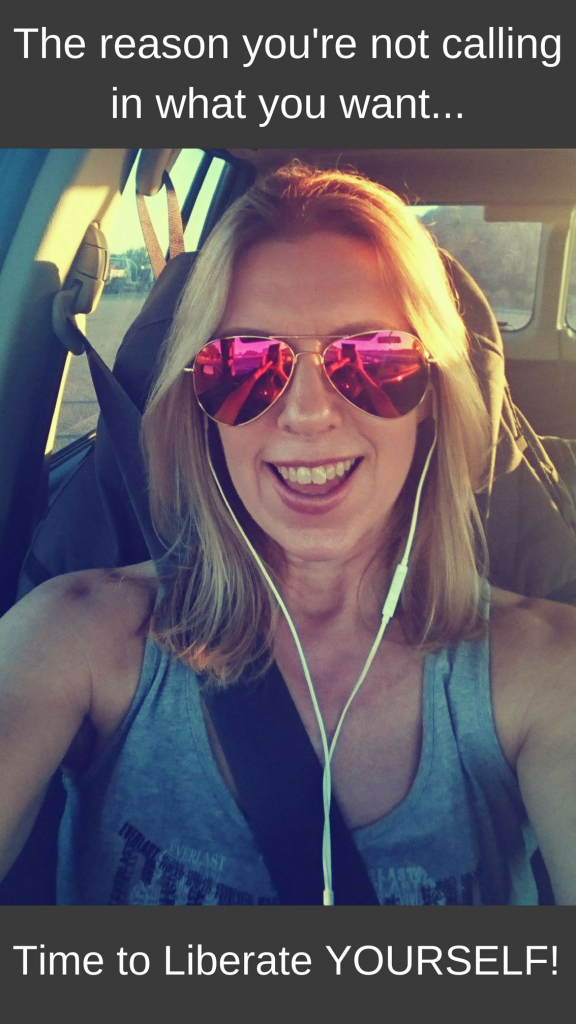 So this just just you and me here, right now, beautiful.
The reason that you're calling in lots of things that are nice, lovely… but aren't actually what you want to call in…
Is because deep down, behind all the manifesting exercises and techniques you're using…
You don't truly feel like you deserve it…
You don't truly believe it's yours, with total faith, knowing that it's done.
You want to believe…
You want to surrender…
You're telling yourself you really want all the things you're calling in. But it scares the hell out of you.
There's a part of you that's secretly saying "I want it, but I don't, because I'm afraid"
You want so bad to feel like your default is operating at a frequency that's so in alignment with what you want x 10… with no ground to hit.
You get that you need to do that…
But you choose not too… riding that crazy ass rollercoaster that has you flying high one moment and drowning the next.
What if you could liberate the hell out of yourself…
Truth? This can take place at any place of your journey in life, business, with your body etc… This isn't simply about some people having it all and having everything always and forever.
Everyone, no matter how successful, faces challenges.
You can spiral down or up. It's your choice.
What if you chose to call in what you want with such passion, fire… that it blows your mind.
That it leaves you feeling floored with how much your soul feels in love with it…
You take action from there… not forceful scarcity action…
But a grounded knowing, without attachment, that's it done.
Letting go… And rising…
Becoming that liberated "hell yes" version of you… that's screaming to get out…
That's pulling at your heart and soul to launch into the most beautiful impactful vibe that gives you goosebumps every single day.
Step into it, beautiful…
It's yours.
love you ❤😘💞🙏✨🌸
Mandy xoxoxo