About Mandy Gibbons…
Hi I'm Mandy Gibbons, Soul Rockstar Business, Impact, Money & Success Mindset Coach… 
I'm renowned for my "Lead with Love", down-to-earth, compassionate ability to create unstoppable success mindsets within my clients for their business, money, bodies and lives… Coaching clients to dig deep, become inspiring influencers and leaders, taking their passion, purpose and drive …And Impacting the world with their heartfelt message, vision and giving back… Bringing out their inner soul rockstar… While being true to who are they are.
My highly intuitive Lead with Love "SOUL ROCKSTAR" coaching… 
I'm extremely passionate about bringing MASSIVE BREAKTHROUGH'S for my clients with their business and mindset…
I'm both a visionary and catalyst for inspiring, motivating and empowering my clients to "be" (and become) the higher vision of themselves…
OWNING who they are, what they STAND for, STEPPING into their own POWER like a ROCK STAR!
…Taking their natural gifts and capabilities to a NEW LEVEL in their business.  While also being practical, innovative and driven when it comes to setting up soul aligned business strategies and action plans so they can SOAR with their BUSINESS, BODY, INCOME and SUCCESS GOALS
I have a COMPASSIONATE and positive approach to both my results based coaching (yes, I will challenge you to step up).
…Because I see YOU, not as where you are now, but where you want to be.
My Journey to Business and Mindset Coaching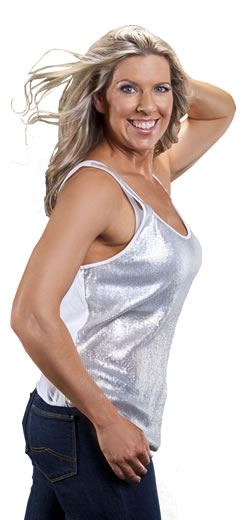 Due to my vast experience and knowledge in online business (I've been online since 1998), over the years I mentored PT's and absolutely loved it (before I transitioned into business and mindset coaching full time, I was a Personal Fitness Trainer and Fat Loss Transformation Coach).
With the majority of my PT and Fat Loss Clients being Entrepreneurs I found myself naturally coaching them with their businesses. And being Entrepreneurs, it was an easy transition for me to mentor them. And at the time, I didn't even realise the incredible results I was bringing them… It took it for granted that "that was normal".
I've invested a heck of a lot of time and money into coaching, studying and business strategy, leadership, marketing and mindset… Always jumping at the opportunity to take my knowledge and hands on experience to the next level.
As I elevate my myself, I take my clients by the hand and bring them with me. Igniting and accelerating them.
After being approached regularly by entrepreneurs with requests to hire me as their business coach – and having my clients and business accountability partner telling me I was one of the most impactful coaches they'd invested in – (…and some nudging from my own business coach) I decided to make my business coaching "official".
It's been one of the most epic and beautiful decisions I've made in my career. I live for this…
My Lead with Love legacy, it's part of who I am.
I have been fortunate enough to have had one of Australia's leading women's 7 figure coaches as my personal business mentor, Marika Lewis, over the years. Which has been absolutely mind blowing.
Never wanting to miss an opportunity to improve myself as a leader in my field, I studied under one of the world's foremost experts on 7 figure women entrepreneurs, coaching and money, Kendall SummerHawk.
And also with the beautiful soul based Millionaire Leadership, Business and Mindset Coach Regan Hillyer.
And are currently studying under Marisa Peer… Rapid Transformation Therapist Certification.
Courses and Studies
Certified Money, Marketing and Soul® Certified Coach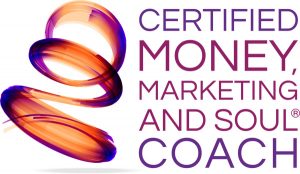 and Sacred Money Archetypes® Certified Coach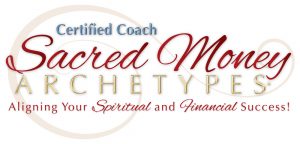 My mission…
I absolutely BELIEVE that if you want to succeed in all areas of your life you need to bring out your "inner awesomeness"
Sounds kind of woo woo right? Well it's not.
As Entrepreneurs, we all have inner desires about our goals and achieving the business, body and life of our dreams.
The problem is we run into roadblocks, fears of rejection, self worth, not feeling good enough, comparing ourselves… and allow them, because they're programmed into us, to get in the way of what we want in life.
I'm dedicated to changing that within my clients…"Binging about" accelerated and soul filled transformation.
I expect 100% effort from them, and I care deeply about my clients and tribe… Our amazing SOUL ROCKSTAR family.
This is about creating the ultimate  SOUL ROCK STAR version of you, your business AND life. And creating amazing experiences for you and your clients.
• I've Been There and Seen All The B.S.!
I know first-hand what it's like to struggle with your business and your body, trying to figure what works, what doesn't, and feeling like you've failed at your attempts. Then to dust yourself off and get straight back in there and overcome those struggles.
I know what it's like to look at myself in the mirror and know that I have to make the decision to move out of "stuck", out of "pain" and move forward to achieve what I was put on this earth to do.
I know what it's like to fall into those pitfalls of being sucked into looking for an answer, a solution – when it's right under my nose – ME!
It was via education, experience, my own trial and error, and applying that, that I was able to learn how to truly transform my own business, body and life… and then my clients.
I want to help you get past what you're currently going through and accelerate the outcomes that ignite your soul and rock your legacy.
Work with Mandy…
You can learn more about working with Mandy here… Programs and Packages or…
to inquire about

WORKING 1;1 with Mandy complete the form below

…
What I'm passionate about in life and work…
I love coaching women (and men) and helping them create the business, body and life of their dreams. I've coached many clients over the years and it's so exciting seeing their transformation take place and knowing that I had a hand in helping them achieve that.
I'm not afraid to laugh, poke fun at myself. I'm down to earth and am a great listener.
I love spending time with my loving hubby, my furry senior "special needs" babies (two senior Labradors), my family and friends
I'm super passionate about Animal Welfare and Animal Rescue and raising money and support and care for animals. This is very close to my heart. With so many awesome grass roots Animal Welfare and Rescue groups doing such wonderful work for the protection and care of animals from abuse and neglect, (many of them are run by volunteers who work tirelessly).
And on that note… Welcome to MandyGibbons.com! It's great to meet you and I look forward to speaking with you soon.
Hugs and warm regards
Mandy Gibbons
Virtual Fitness Trainer
Suite 599
585 Little Collins Street
Melbourne, Victoria, Australia 3000
ABN 84 672 641 407
Complete the form below for an Inspiring No-Pressure Chat with Mandy about Rocking Your Business and Success….